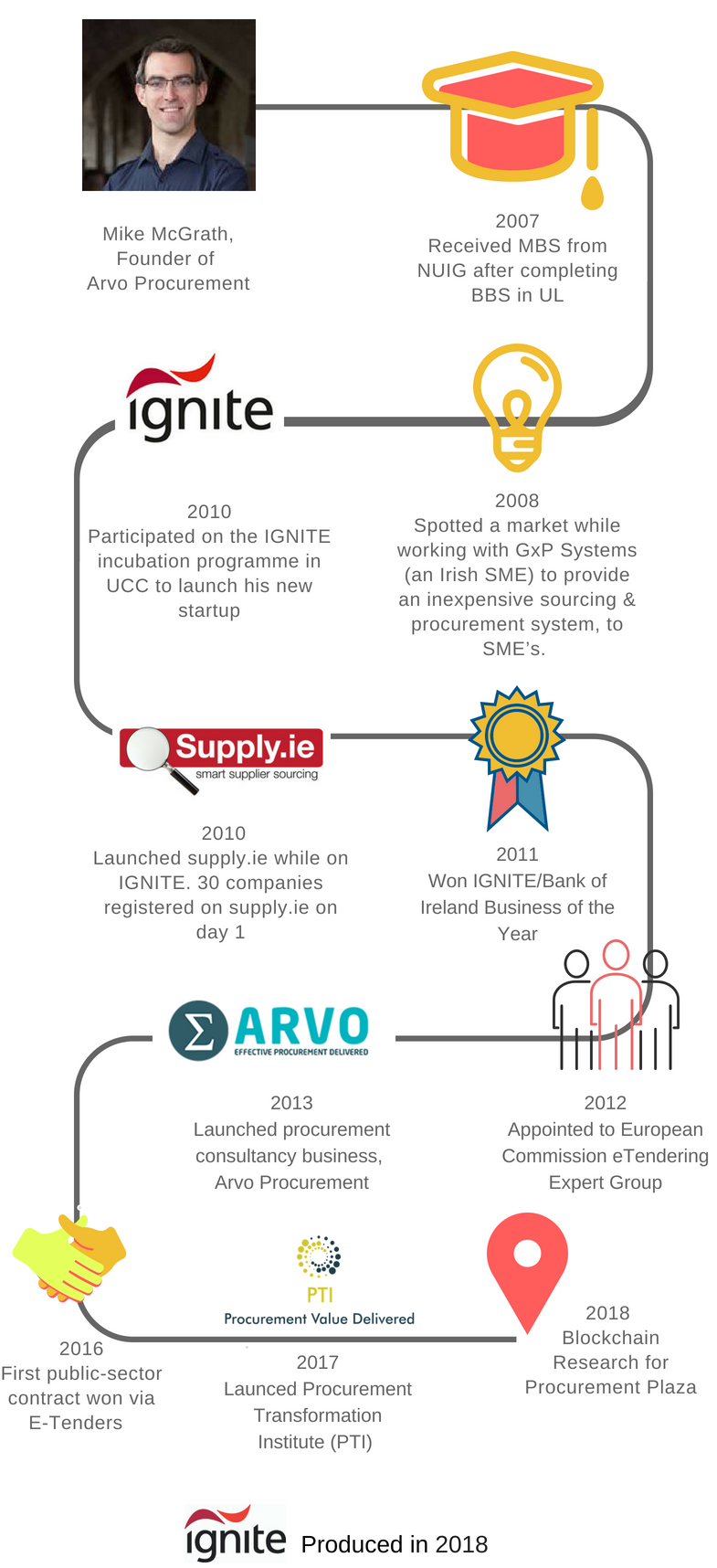 Arvo is a specialist procurement consultancy that assists organisations to achieve procurement objectives, business efficiencies and commercial savings. Arvo is an award winning business, backed by Enterprise Ireland (EI), while EI is the Government agency in Ireland responsible for supporting internationally traded service businesses.
Arvo was founded by Mike McGrath in 2013 to address the growing Sourcing and Procurement challenges faced by local and international businesses, within the public and private sectors. Mike leads a team of Procurement analysts and consultants, supported by an enviable network of strategic partners, with the common goal of delivering remarkable value to each client. Arvo is a sister-company to supply.ie, which is an eSourcing platform used by over 5,000 Irish businesses and this success led to Mike McGrath's appointment in 2012 to the European Commission e-Tendering Expert Group, which has advised EU Government's with regards eProcurement.
Arvo provide both Strategic Procurement and Tactical Procurement services to clients, with the strategic approaches focusing on long-term delivery of value and impact, while our Tactical Procurement expertise supports the day-to- day operational aspects of sourcing & procurement. Arvo provides a complete suite of procurement services as well as end-to- end project management to assist organisations in lowering their operating costs through the implementation of effective Procurement, Management and Monitoring of varying Costs. Outcomes include optimised operational performance, enhanced strategic capability and maximised profit opportunities.
To learn more about Arvo's Procurement expertise, take note of the details at;