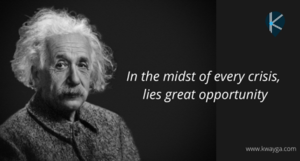 In the early days of the new EU-UK trading relationship, unfortunately headlines are more crisis related than opportunity focused, but this is not surprising either considering the teething problems with implementing the Trade and Cooperation Agreement (TCA). The TCA was concluded in record time for a trade agreement of this scale with the result being a "Hard Brexit", and as such, many supply-chain impacts will emerge in the years ahead due to the necessary customs obligations, treatment of VAT, regulatory divergence, lack of mutual recognition of (some) qualifications etc. As Ian Wright, the head of the UK Food and Drink Federation told the House of Commons Future Relationship Committee recently, "unless the [TCA] deal changes in some material way we're going to see the re-engineering of almost all the EU-UK and GB-NI supply chains over the next 6-9 months."
So in the midst of this crisis, what great opportunities lie ahead? Arvo have identified the following 5 categories of opportunity presented by the UK's departure from the EU;
1. Supply Chain Changes
New border administration processes surrounding UK Trade and the complex "originating" requirements for preferential tariff treatment is causing many delays on shipments to, from and through the UK. Opportunities have immediately emerged for supply chains which can bypass the UK, particularly those that depended on the UK Landbridge in the past.
Early indicators are that there will be some GB suppliers unable or unwilling to supply goods to the island of Ireland in the short-term, which presents opportunities for local competitors. This opportunity exists in the UK also, where local suppliers may emerge as more competitive, depending on their respective supply chains. This opportunity is acutely present in Northern Ireland, whereby under the Protocol sourcing from the EU has less friction than GB trade purchases, triggering supply opportunities to NI for many EU businesses.
Longer term opportunities have already taken place since 2016 and will continue in future, where commited UK companies to the EU market, have already invested in permanent offices and made job announcements in Ireland, France, Germany, Holland, Belgium etc, as a direct result of Brexit. The converse opportunity has emerged in the UK also where some EU businesses will require a local presence to continue operating in the UK, within the future regulatory regimes.
Similarly, many opportunities will exist for businesses that can re-engineer their supply-chains to benefit from zero duties, by ensuring the TCA "Rules of Origin" are respected. The days are limited for low value agents and distributors serving 'UK and Ireland', with significant opportunities for those willing to invest in alternative supply-chain arrangements. This opportunity extends through the supply chain to manufacturers willing to invest in new locations to ensure "substantial transformation" takes place in the designated market.
Many of these opportunities derive from the Brexit impact on goods trade, but there are varying changes expected in the services industry also, where doing business from the UK into the EU is going to become a lot more complex (& vice versa). As before, where complexities exist, opportunities will arise for those brave enough to take a chance on the prevailing circumstances. In particular for Ireland, visa-free travel and the mutual recognition of qualifications with the UK, creates an opportunity for Irish service providers to the UK versus their mainland EU competitors.
2. Customs Opportunities
Customs Clearance Agents in Western Europe have been promoted from the back office to the front of house with the advent of Brexit. There is a severe shortage of knowledgeable Customs Clearance Agents who can deal with the mountain of complexities and paperwork emerging as a result of the recent TCA. Coupling this administration with the new customs systems introduced by Revenue and HMRC in recent months, has led to a steep learning curve for all actors in the supply chain.
The future landscape is as bleak, as aside from the basic customs clearance requirements, not least the Safety and Security declarations and SPS certificates, there are ranges of sophisticated procedures materialising to claim preferential treatments (e.g. determining bilateral cumulation and fungibility easements etc.), not to mind the opportunities and paperwork required to seek binding tariffs. This bureaucratic minefield will present many opportunities for those willing to upskill, while it will be a full time job to keep abreast of the many changes and customs easements to come within the future EU-UK trading relationship.
From a practical perspective, one would expect many Bonded Warehouses to sprout up in the UK in the next 12 months also, presenting glorious opportunities for those with the capacity and capability to deliver.
3. EU/UK Representation
As per the UK's prerogative to embark upon a new regulatory regime, cross border traders will have to comply with dual legislation or face the penalties of this invisible trade barrier. CE, REACH and GDPR (possibly, with confirmation due in April/June) are three of the most infamous regulations where divergence will cause pain for businesses, but many more standards, licenses and qualifications exist which will now belong in disparate regulatory regimes. Like all crises, this will present opportunities for those that preempt the supply-chain fallout to position themselves favorable with the regulators, and pick up commercial opportunities where the pre-Brexit supply-chains can no longer fulfil supply.
Further opportunities will exist within the EU and UK also, where representative may be required in some supply-chains to continue serving either market e.g.
Under REACH, an Only Representative (OR) takes over the tasks and responsibilities of an importer of a substance, for a company based outside the EEA. However, the OR opportunities come with a health warning, as an OR is fully liable for fulfilling all obligations of importers for the substances he is responsible for as a registrant
With regards to CE & UKCA, an Authorised Representative is someone who has a formal contract with the manufacturer to represent them within the EU (for CE) or UK (for UKCA)
While under GDPR, a representative can act on behalf of the controller or processor with regard to their Data Protection obligations
4. Legal Expertise
Considering the 1,246-page TCA deal was only published 3 weeks ago and enforces regulatory red-tape and border controls on more than $1 Trillion in annual trade between the UK and EU member states, legal scrutiny, challenges and deciphering will continue for years to come. 'The devil is in the detail' cliche has never been so apt for EU and UK businesses, and many opportunities exist for legal trade experts to dispute the interpretation of and regulatory controls, emerging to govern this new trading relationship. Disputes will arise based on pre-Brexit trade contracts and future misinterpretations of the likes of Incoterms, so expect the legal profession to prosper on the back of the UK's decision to leave the EU.
5. Technology
Considering the plethora of trade challenges alluded to above and the future pitfalls to emerge with the full implementation of the TCA, many innovations and disruptive technologies will emerge to ease the pain of EU-UK trade. Think;
Customs Administration Bots
AI Sourcing
Digital supply chain audits
Kwayga.com
This is a brief overview of the early opportunities to emerge from the Brexit crisis, with many more to follow. Feel free to join the discussion below or contact [email protected] to discuss these items further.